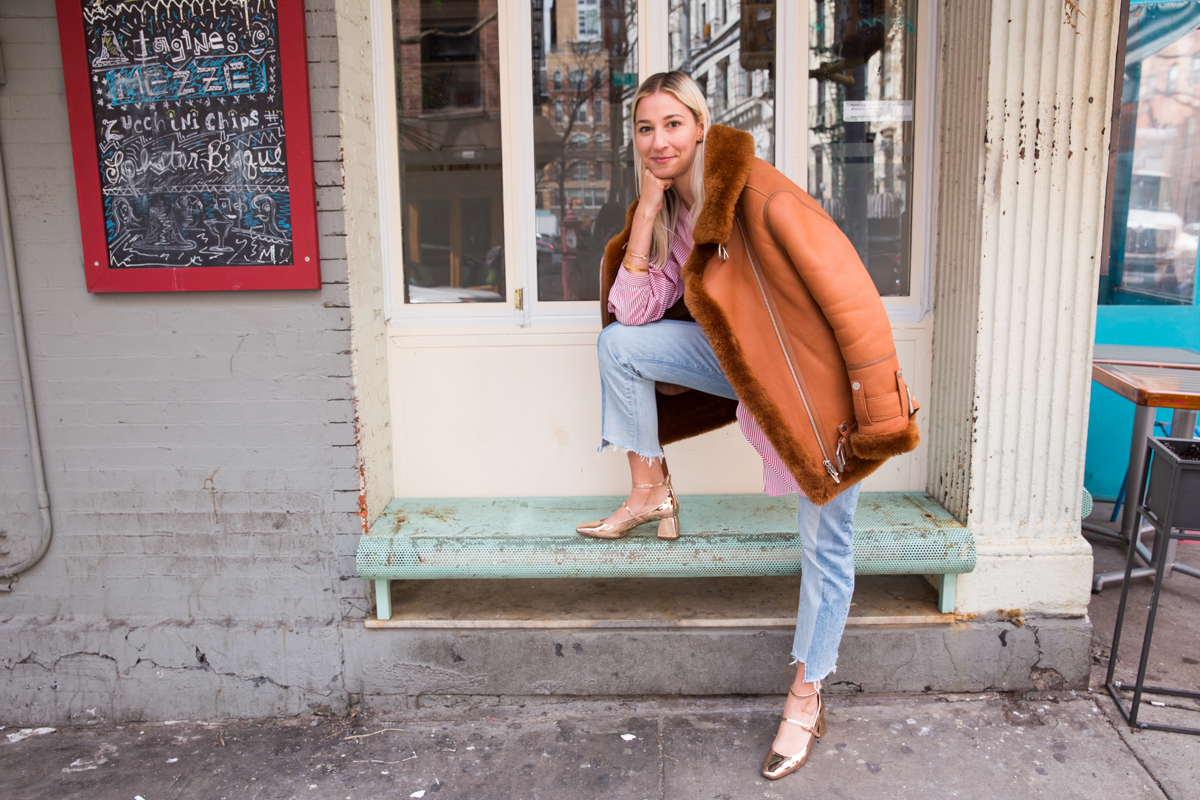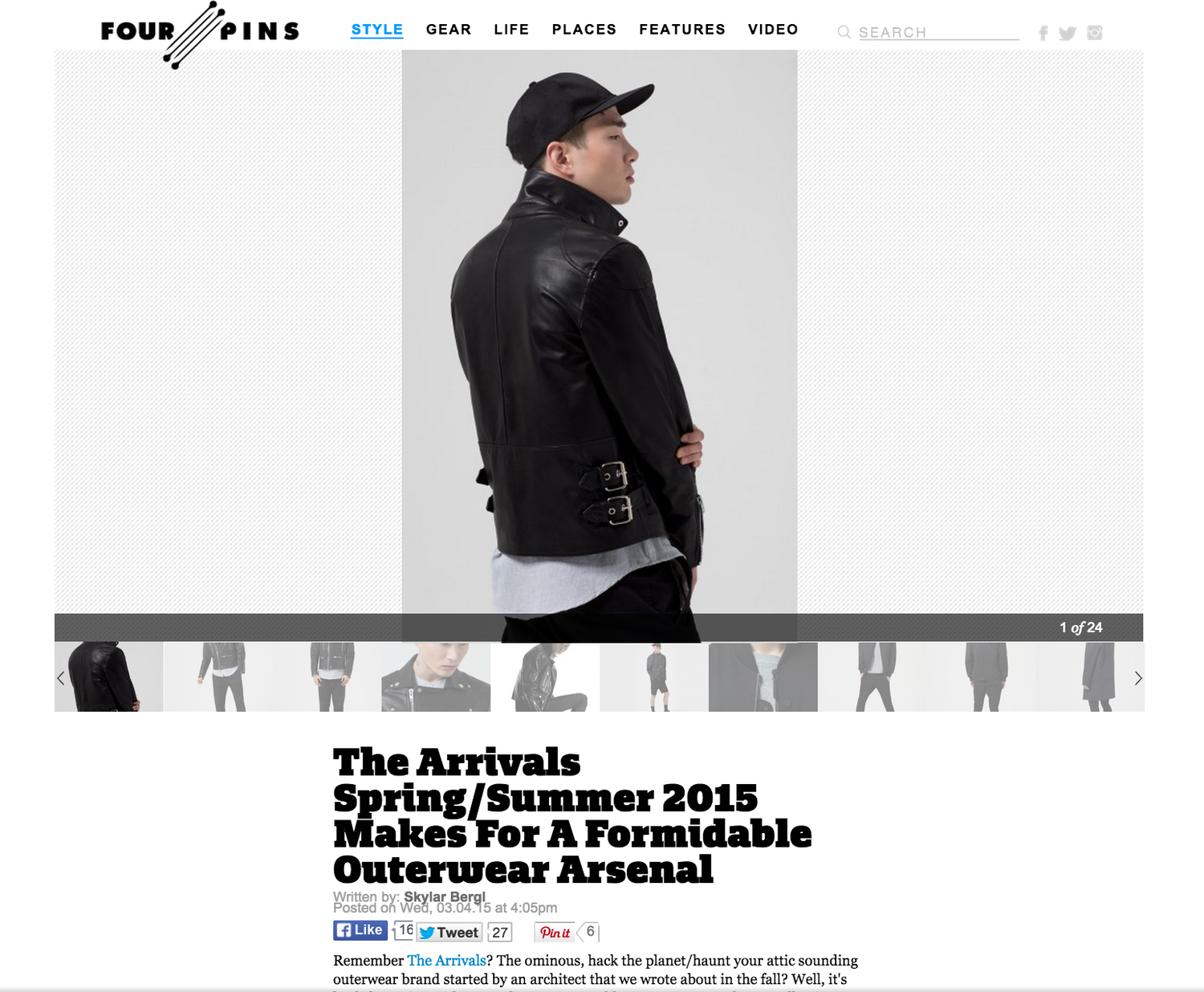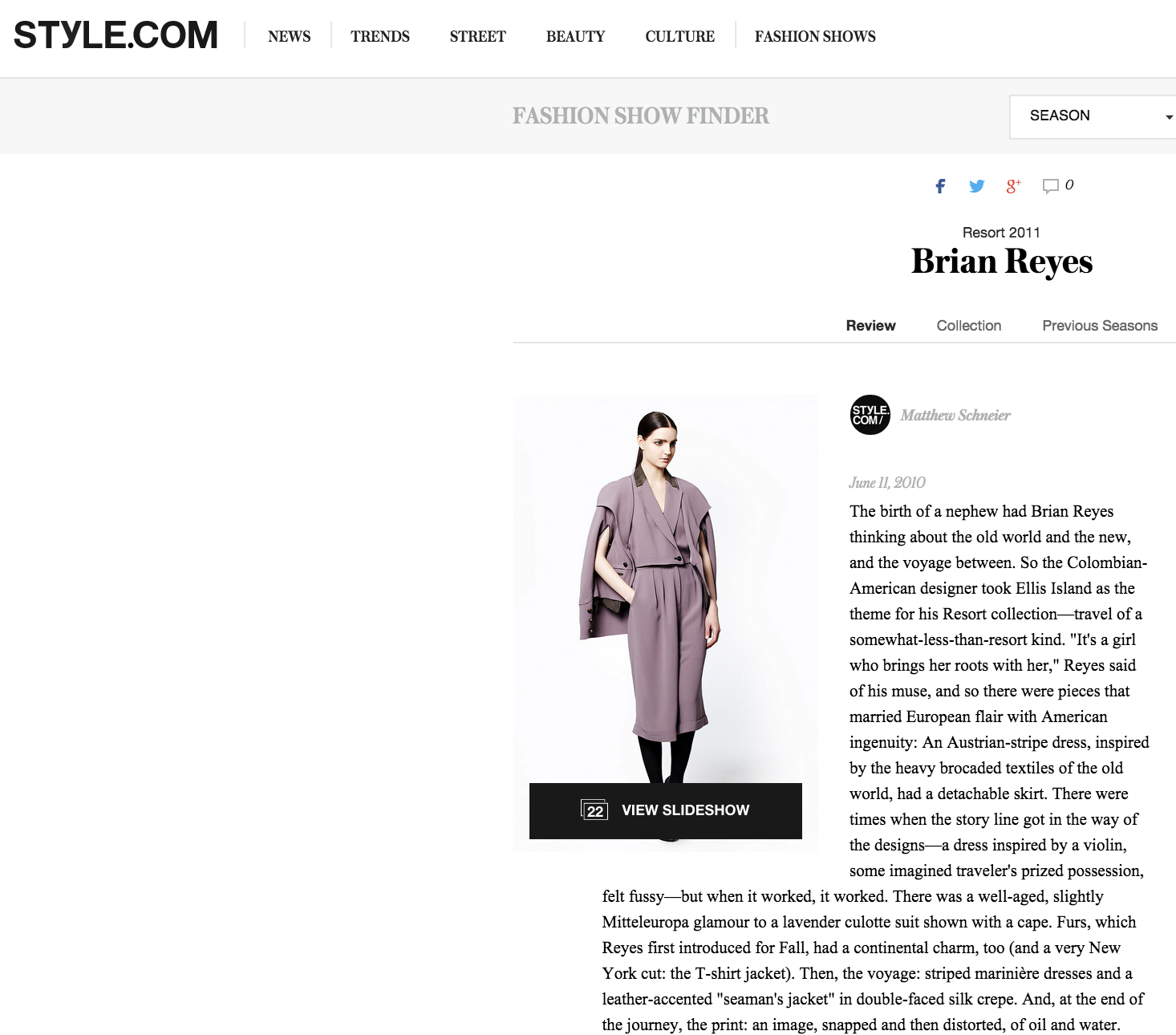 Chronicles of Her
Carmen Grace Hamilton wears The Arrivals "Vader" moto
Vogue: Phil Oh's Best Street Style Pics From the Paris Fall 2017
Aleali May in The Arrivals "Moya" Shearling
W Magazine
"New York Fashion Week is a masterclass in staying chic in a blizzard". Photo by Adam Katz Sinding, @le21eme.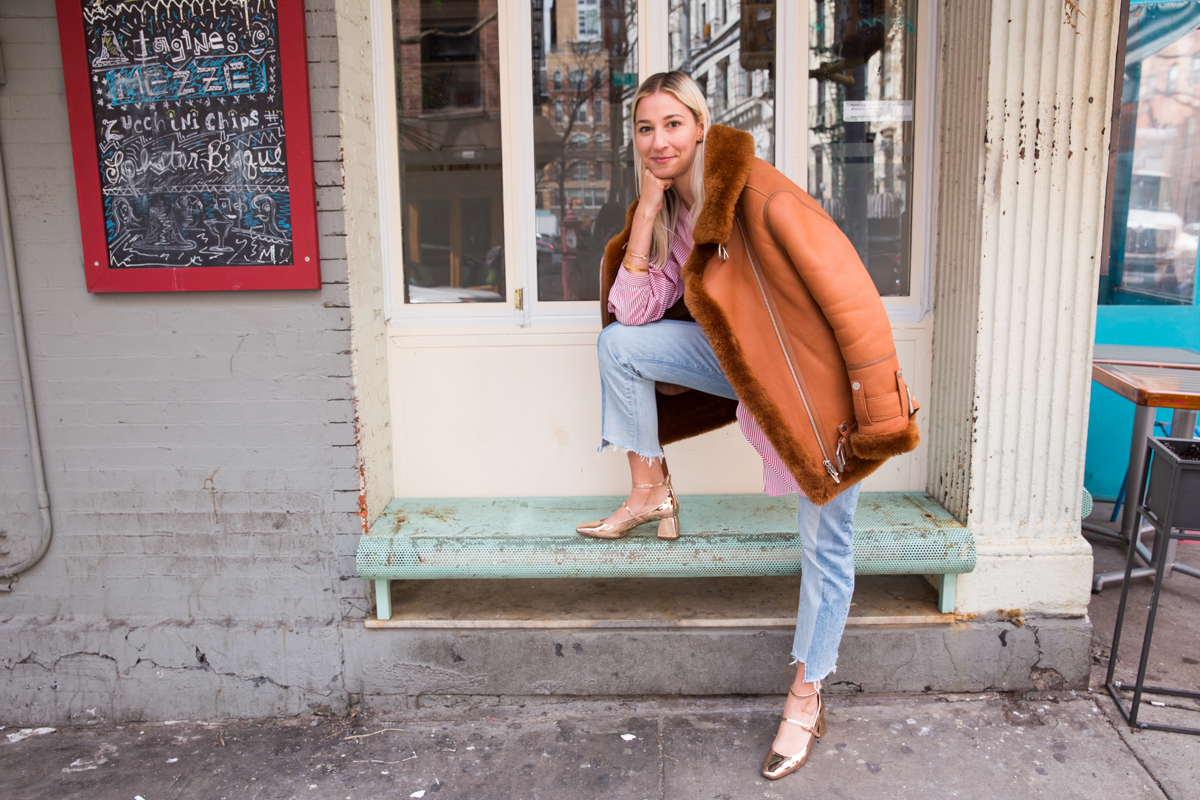 Man Repeller
The Arrivals "Moya" featured on Man Repeller's Ariel Tensen.
Cool Hunting
Style | The Arrivals Release 3.0
Lily Aldridge wears The Arrivals Rainier leather moto before the Victoria's Secret Fashion Show, November 2016.
The Blonde Salad
Chiara Ferragni of the Blonde Salad wears The Arrivals Rainier leather moto, January 2016.
TT Photo Series One: Brenna Carlyle Duff
First profile of creatives on Tarin Thomas blog.
W Magazine
"I love the length, material (Japanese wool), and tied waist of this coat from The Arrivals, an online-only outerwear brand changing the shopping game. I'll be wearing it from day to night."
Racked
"On top of being functional, they have all the good design details for your inner aesthetics snob like matte black snaps and substantial, non-fussy fabrics."
Racked
"Where to buy a parka you won't resent"
Condé Nast Traveller
"The Høllen scarf—part of the label's first-ever accessories collection, which launches today—is the travel wrap you've been waiting for. Clocking in at 7.5 feet long and more than a foot wide, this is a scarf with substance."
Who What Wear
"The Fall Line Industry Girls Love: If you're on the hunt for the perfect fall jacket to wear now through the rest of the season, look no further than fashion-girl favorite The Arrivals. The NYC-based label (which launched just last year) released its latest offering today, filled with on-trend styles and made of performance materials like waterproof leather to fit seamlessly into your everyday life."
The Cut
"The Best Fall Basics to Wear Now"
Observer Style
"Think of a coat as an opening remark. Not only is a polished coat the pinnacle of a pulled-together wardrobe, a man's outerwear makes a vital first impression. For the sake of a memorable statement, shy away from simple black or gray overcoats and embrace original colors. This slate blue Mackintosh, which received a well-deserved update from The Arrivals, should do the trick. Plus, this style has technical features that go beyond its aesthetically pleasing construction."
GQ
"Next-level jackets for every possible type of person. So. Damn. Good"
Fashionista
"The Arrivals introduces waterproof suede, lower prices.. and we want everything"
Complex
"The Arrivals Rolls Out Another Strong and Affordable Outerwear Collection"
Style.com
"The Arrivals Returns With a Lineup of Covetable (and Affordable) Spring Outerwear"
Refinery29
"The jackets you'll want to wear all Spring"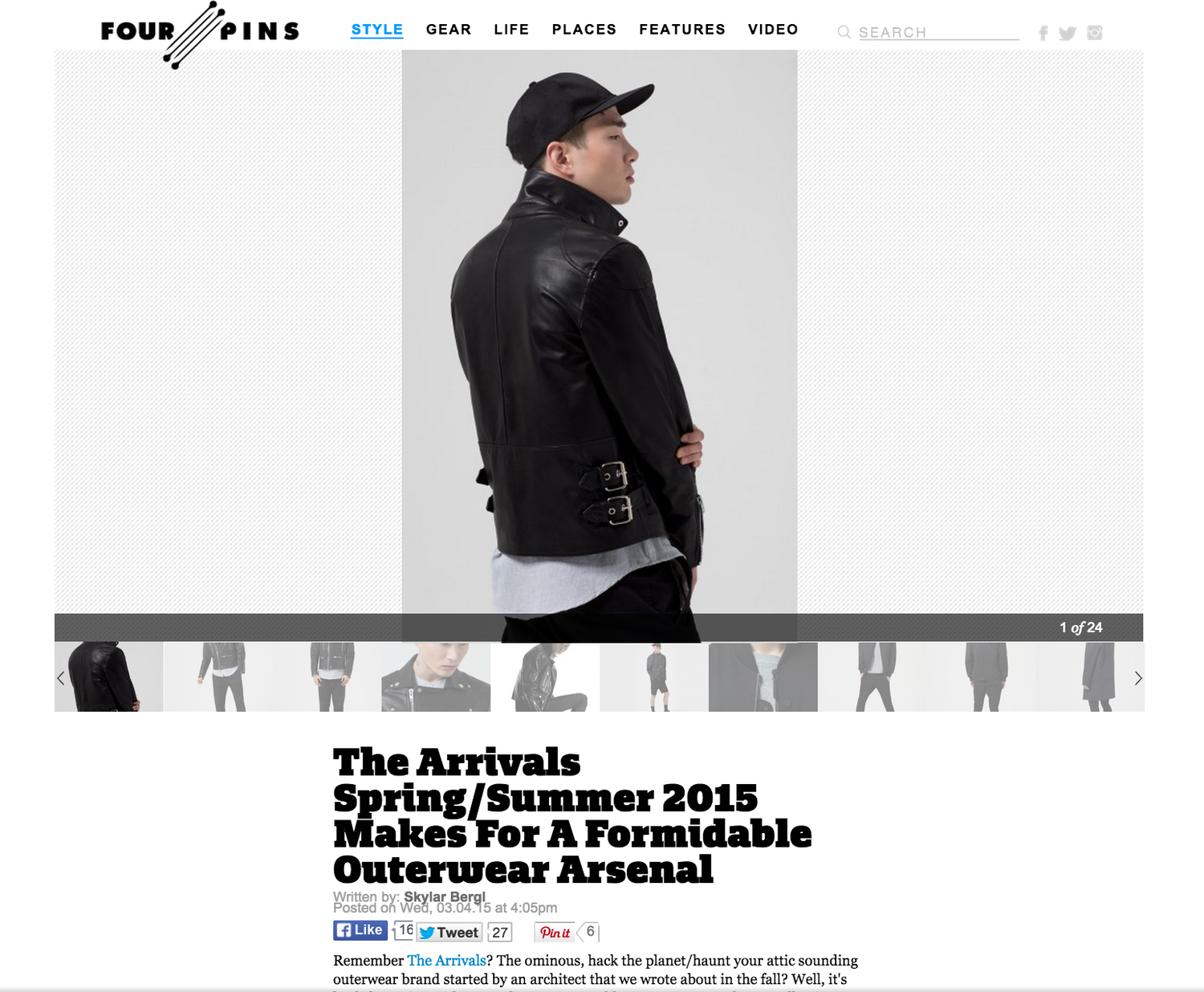 Four Pins
"The Arrivals Spring/Summer 2015 Makes For A Formidable Outerwear Arsenal"
Vogue
"Clean, Scandinavian-inspired lines that would look as good crossing one of Copenhagen's canals as New York's Canal Street"
Details
"The Arrivals, a New Outerwear Brand, Arrives Just in Time For You to Buy Your Fall Coat"
Refinery29
"Your perfect coat is here, thanks to just-launched label The Arrivals"
Fashionista
"Attention is given to every detail, from quality to functional elements to fit"
Style.com
"[Betsey] boast(ed) down-to-earth pieces"
Style.com
"[Brian Reyes]' dresses and jackets were cleverly tailored, with curved seams like the concentric rings of trees"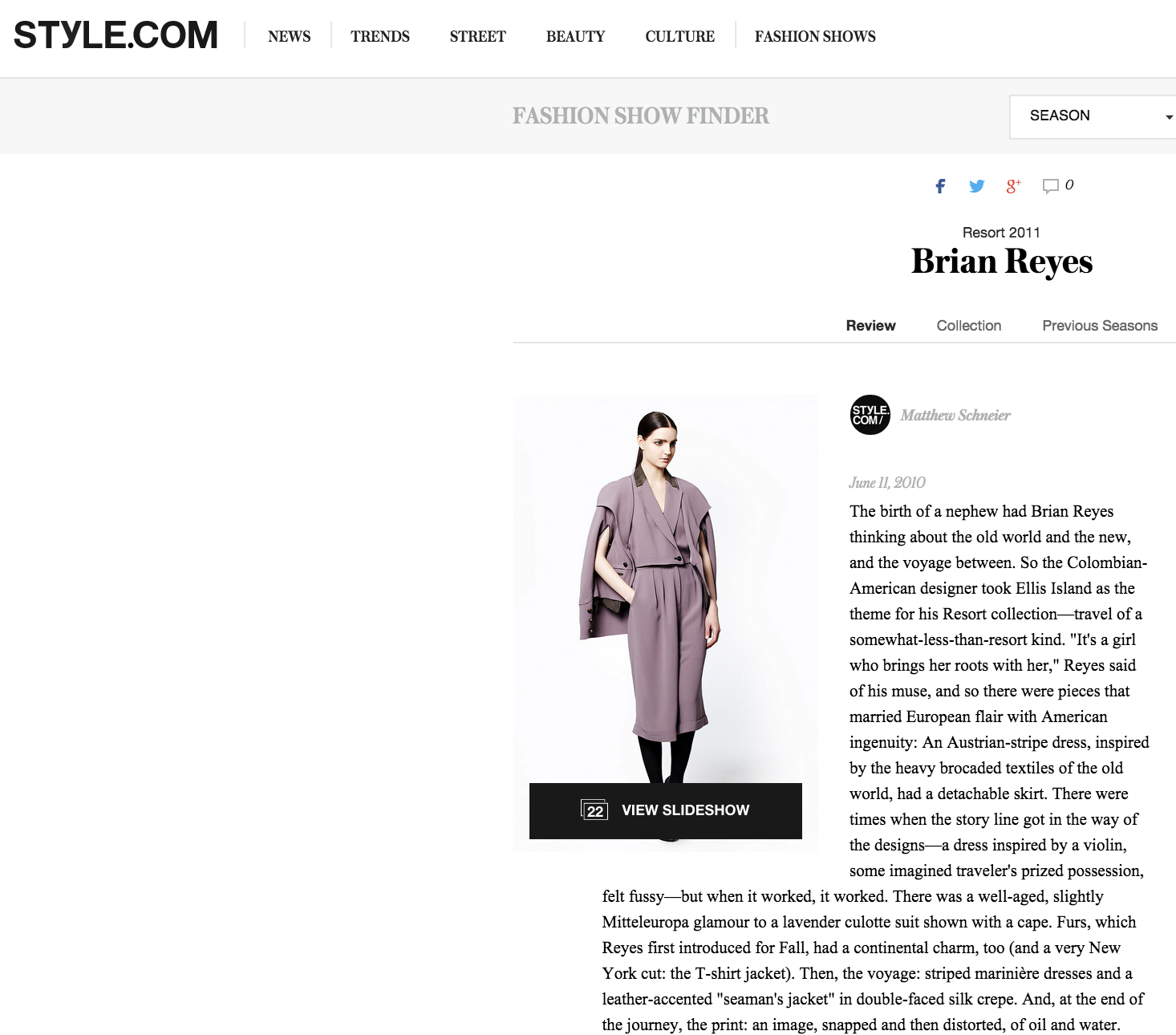 Style.com
"[Brian Reyes] married European flair with American ingenuity"